The contract electronics manufacturer Qualitel improves material management using automated X-ray SMD component counter. This led to significant savings in time and costs compared to the labor intensive manual approach.
Qualitel is a contract manufacturer (EMS) specialized in a full range of high-mix, low-volume, and high-reliability products and services. Serving aerospace, medical and life sciences, industrial, and military markets Qualitel is now also using the contactless component counting system XRHCount from VisiConsult. Qualitel did a comprehensive market evaluation and comparison, which led to the conclusion that the XRHCount is the fastest and most accurate component counting system based on X-ray technology worldwide.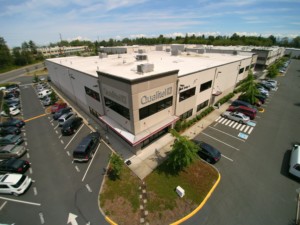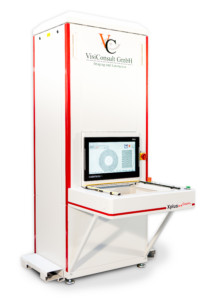 The component counting system for SMD reels delivers exact results within a cycle time of less than 10 seconds. This leads to massive savings in the field of material management. The efficient functioning of the X-ray counter system convinced the electronic manufacturing service provider Qualitel. Customer's quote, by Hoa Hoang, Role: VP of operations: "Automation of counting process is a key point on material management, the XRHCount helped us to keep constant monitoring of stock levels. The machine is integrated with our ERP system and has a customized plugin developed for our need, making easier and simple the usage according our business need".
Qualitel was searching for a state-of-the-art system and chose VisiConsult for the following reasons: The Counting Cloud software helps to maintain flexibility and increase utilization by this the online feature. Therefore, new component types do not have to be trained locally by engineers. Instead the new reels are directly submitted to the VisiConsult development team. Every system receives an automatic update on a regular basis. The extensive type database is continuously growing through a huge installed base of units worldwide. This leads to a constant improvement of the internal artificial intelligence and accuracy. This service also delivers new software updates and is completely free of charge.
In addition to XRHCount, the wide product portfolio of VisiConsult includes X-ray systems for other applications, such as inspection systems for the automotive, aerospace and industrial markets. VisiConsult also provides mobile systems for the security sector and retrofitting of old or defective X-ray systems.