Fuji Machine Manufacturing Co., Ltd. has announced the addition of VisiConsult X-ray Systems & Solutions GmbH to the Fuji Smart Factory members. This integration directly into the Fhopfloor management system (MES) and Warehouse Management system (ERP) allows highest efficiency.
The contactless counting system XRHCount allows electronics manufacturers to count SMD-reels even inside ESD bags in less than 10 seconds. This reduces the labor costs by  a huge amount, while driving up efficiency, throughput and inventory accuracy.
Through the standardization of the communication protocol between X-ray system machines and Nexim/Trax integrated manufacturing system developed by Fuji, VisiConsult X-ray can connect to Fuji's Smart Factory with Nexim to create a production placing system that extends beyond the boundaries of corporations. This significantly contributes to the production of high quality products and high OEE at user sites. See all information on the official FUJI press release.
Visit Fuji and VisiConsult on the SMTAI in Rosemont (25.-29.09. booth 200), United States. Afterwards the integration will be showcased in the Smart Factory showroom in Chicago. Experience the differencecaused by never seen data accuracy.
VisiConsult's sales and marketing director Lennart Schulenburg was invited by to join an open panel discussion hosted by the governing party of Luebeck and the state of Schleswig-Holstein. As an engaged member of the Junior Chamber International (JCI) Luebeck and family-entrepreneur he was the voice of the young generation and the local economy. The core topics were the changing demographics and changes introduced by technology and innovation.
As a major supplier of Industry 4.0 solutions and connected solutions Mr. Schulenburg gave insights into the real process and upcoming challenges for companies, employees and the government. In an open discussion he gave impulses on the conception paper and the view of industrial companies on the plans.
As a global player  in the world of Non-Destructive-Testing (NDT) and Security VisiConsult is proud to open its first subsidiary on the American continent. Based in one of the thriving industrial hubs Atlanta, Georgia. This will also guarantee a better and faster support of existing systems in the automotive and aerospace industry. A comprehensive service point including 24/7 help-desk, trained service personnel and spare parts allow premium first-level support backed up by the German headquarter.
Learn more about VisiConsult's sophisticated product portfolio in the field of Security, electronics and NDT. As an accomplished player on the market VisiConsult is happy to provide customers better service and turn-key solutions out of one hand. The first big project is a Industry 4.0 inspection solution for automotive casting parts supplied to BMW in Mexico. We are looking forward in a bright features with new partners and exiting challenges!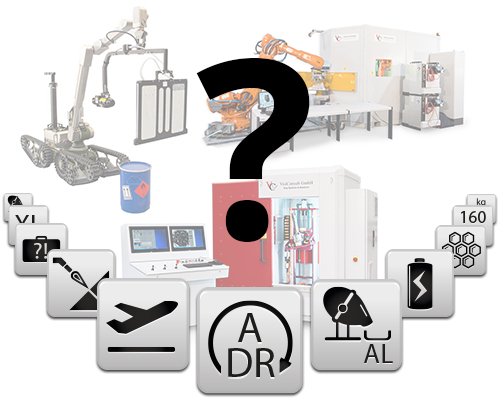 Product configurator
VisiConsult offers a broad portfolio of X-ray inspection systems. The configurator suggests suitable systems based on your products and requirements. This is the fastest way to the perfect solution - Discover the invisible!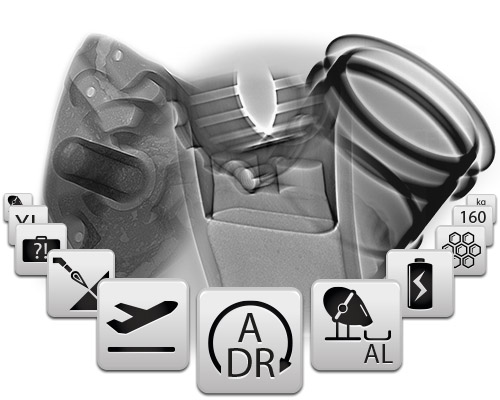 X-ray applications
X-ray is a versatile technology that can be used to solve a broad variety of inspection tasks. Browse through VisiConsult's extensive reference catalogue in different fields and industries. Challenge our application engineers with your inquiry.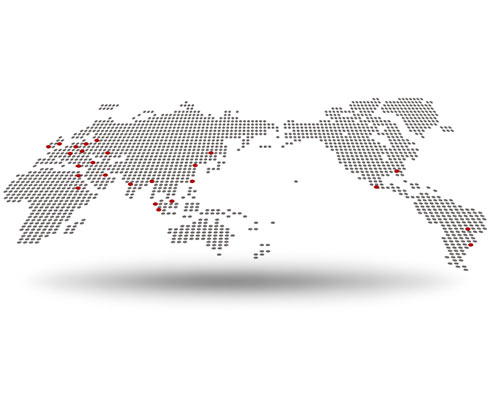 International Representatives
VisiConsult is a family owned company located in Northern Germany and is a specialist for customized and standard X-ray systems. To ensure a premium quality our products are developed and produced locally as turnkey solutions.
VisiConsult X-ray Systems & Solutions GmbH
The specialists for X-ray inspection, image enhancement and automatization
VisiConsult is a family owned company located in Northern Germany and known as the leading supplier for customized and standard X-ray inspection systems. To ensure a premium quality all products are developed and produced locally as turnkey solutions. This leads to cutting edge technology and a unmatched flexibility.
Our goal is to solve inspection problems with tailored systems, while guaranteeing a premium post-sales service. More than 25 years of expertise in industrial (NDT) and security applications combined with experienced engineers result in solutions that set new industry standards. Discover the invisible!