Especially the X-ray inspection of big and heavy parts is a huge challenge for casting manufacturers and foundries . In the past the specimens had to be maneuvered in small cabinet openings, while risking to damage the precious X-ray equipment. Alternatively one could work in expensive and unflexible X-ray bunkers. As the leading supplier of customized X-ray solutions VisiConsult developed a cabinet with an angled door and opening roof based on customer requirements. All information about the system can be found on the XRH222 TL product page.
The company Ohm und Häner Metallwerk from Olpe in Germany is a high-end  casting manufacturer for safety relevant parts (trains, automotive, valves, etc.) with highest quality standards. Therefore, their choice of X-ray solution supplier was VisiConsult X-ray Systems & Solutions GmbH because of the high flexibility, excellent Quality and reliable service. Within a few weeks the O+H casting-engineers and VisiConsult X-ray experts developed a inspection concept and system layout. Through this innovative and revolutionary approach, which was never seen before in the field of X-ray inspection, O+H was able to eliminate the inspection bottleneck and increase throughput to win a big order with huge volume, while even decreasing the costs for quality control. The system was so successful that after just a few weeks Ohm and Haner ordered a XRH222 for their smaller parts and Computed Tomography (CT) analyses. VisiConsult is proud to have another happy customer and one of the most innovative cabinet solutions worldwide in our portfolio.
Ludger Ohm,casting engineer and owner of Ohm and Häner Metallwerk, says the following about the system:
As we received a high volume order of big and heavy gearboxes for high speed trains we decided to purchase the X-ray cabinet with the opening roof to have an easier and faster part handling. This was a custom solution and except VisiConsult nobody was able to offer such a system.

After just five months we had the system fully working on site and were so happy that we ordered also a XRH222 for other casting parts. I can just say: Top company, business on a handshake, one call is sufficient to get things started and no need for unnecessary formalities. There is a trust relationship that I love as a company owner.
Below reference video will show the capabilities of the XRH222 TL. The footage is recorded inside the production and inspection floor of Ohm and Haner and showing the system in the field. There original speech of Mr. Ohm about VisiConsult is also included so turn on your headphones and activate the subtitles if you do not understand German. Inc ase of further questions please contact us directly! Most important: Do not adapt to the system – let the system adapt to your process. Experience high efficiency and cost savings by going custom! The future of Non-Destructive Testing (NDT).
As a medium sized company with less than 80 employees and just a single SMT-line Ginzinger electronic systems located in Austria is an innovation leader in the electronics manufacturing industry (EMS). Through Industry 4.0 solutions and digitization Ginzinger constantly improves process safety and efficiency of its production. Like many other EMS companies in western countries the customer demand changed towards high quality products with relatively low volume. Also referred to as low volume high mix. This requires a diverse SMD component inventory and many production line changeovers. To maintain inventory accuracy it is mandatory to count reels coming back from production or prototyping to prevent production stops caused by insufficient material. The first approach of just relying on the results of inbuilt traceability data provided by the pick and place systems turned out to be not sufficient in this case.
As production stops caused by discrepancies in actual and expected components increased Ginzinger electronic systems decided to evaluate the automatic component counter XRHCount from VisiConsult. After a successful rental period of around three month the system was finally purchased and completely integrated to the material flow. The following quote comes from Ginzinger's production and warehouse manager (translated from German):
Mainly the system is used to perform a real-time mapping of the exact SMD-reel stock. In the past we used a slow manual counting device. In this process every reel had to be unpacked, unreeled and packaged again. Nowadays we just put it on a drawer. 15 seconds after pressing a single button an accurate result is shown. No risk for component loss or damage and no need to unpack reels in ESD or moisture bags.

In the past the whole process took around 3 to 5 minutes. Looking at an amount of hundreds of reels per month this is a significant reduction in time and also costs. Additionally to this advantage the high accuracy increases our inventory accuracy and order forecast.
This shows that the XRHCount is not only applicable to big manufacturing sites but also pays off in small to medium sized EMS factories especially in high wage countries. The higher the degree of automation the better the underlying data quality needs to be. Therefore, this system is directly contributing towards the efficiency of Smart Factory and Industry 4.0 solutions. Big names in the electronic industry already realized the importance of this fact – VisiConsult just got certified as an official partner for the FUJI Smart Factory.
German original: http://www.ginzinger.com/de/techtalk/artikel/praezision-im-materialmanagement-22/
Last week from the 05. – 07.09. VisiConsult hosted the first international sales and representative meeting in Stockelsdorf, Germany. Over 20 participants from all over the world joined for three days of practical demonstrations, innovation presentations, applications and project related discussions. All participants are renown specialists in the field of X-ray and non-destructive testing and contributed in a great way to VisiConsults future development roadmap and projects.
In the downtime there was plenty of time to visit Lubecks scenic old town and to increase the global network. Additionally to this annual meeting VisiConsult organizes regular service training for partners and key customers. This ensures the same premium support all over the globe. Customers benefit from standardized quality, certified escalation paths and 24/7 fast first line support in local language. Review all our partners in our interactive representative map.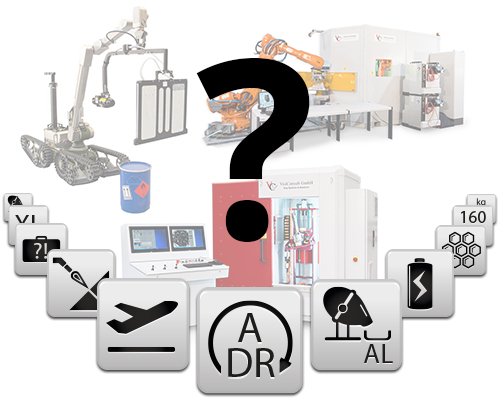 Product configurator
VisiConsult offers a broad portfolio of X-ray inspection systems. The configurator suggests suitable systems based on your products and requirements. This is the fastest way to the perfect solution - Discover the invisible!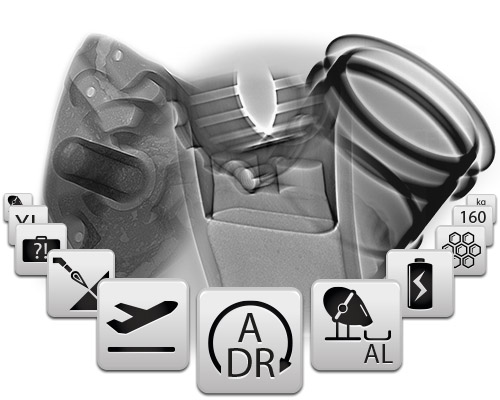 X-ray applications
X-ray is a versatile technology that can be used to solve a broad variety of inspection tasks. Browse through VisiConsult's extensive reference catalogue in different fields and industries. Challenge our application engineers with your inquiry.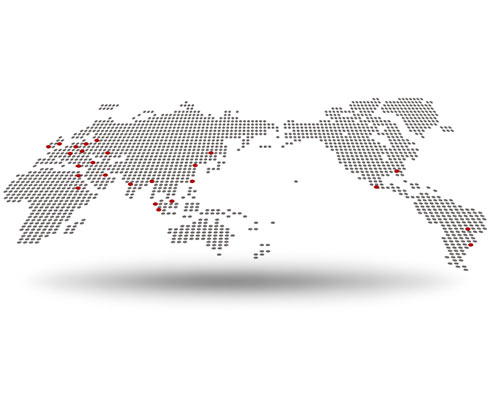 International Representatives
VisiConsult is a family owned company located in Northern Germany and is a specialist for customized and standard X-ray systems. To ensure a premium quality our products are developed and produced locally as turnkey solutions.
VisiConsult X-ray Systems & Solutions GmbH
The specialist for customized X-ray inspection solutions and automation
VisiConsult is a family owned company located in Northern Germany and known as the leading supplier for customized and standard X-ray inspection systems. To ensure a premium quality all products are developed and produced locally as turnkey solutions. This leads to cutting edge technology and a unmatched flexibility.
Our goal is to solve inspection problems with tailored systems, while guaranteeing a premium post-sales service. More than 25 years of expertise in industrial (NDT) and security applications combined with experienced engineers result in solutions that set new industry standards. Discover the invisible!