How can we return to everyday life in times of COVID-19? VisiConsult found the answer. The family company is known as an X-Ray innovator from Germany. "Discover the invisible" was the motto until COVID-19 and it still is, although with new products without X-ray high-tech. Various temperature scanners and breathing masks are now sold under their VCsecurity brand.
VisiConsult started early to equip its staff with appropriate hardware and software and send them into home office. Hajo Schulenburg explains: "We've rivet on the situation with Corona since January and set up a committee. At some point we knew that we had to leave our employees at home. We don't want anything to happen to anyone." Due to the new situation, the management had to think about how production could be kept running. "One of the most common symptoms of Corona is fever," explains Lennart Schulenburg, Commercial Manager at VisiConsult, "so we looked for solutions that were designed to focus on it: temperature scanners."
Several products were found to be good. And what is good for their own company should also be helpful for others. Within a few weeks, a new product portfolio was created, a new brochure was designed, documents were prepared and much more.
Just go through it
The walk-through temperature scanner is a frame through which a person passes. It works with a contactless infrared temperature measurement of the human body using an integrated IR sensor. The scanner automatically measures the body temperature of a passing person using infrared measurement technology. Due to the fast measurement, the scanner is suitable in frequently visited places such as train stations, schools and factories.
Or put a sensor on a wall
The sensor temperature scanner can be mounted on the wall. Biometric AI technology using an infrared sensor helps measure and record a person's body temperature in real time and when enabled can integrate facial feature information. The system also aligns the infrared sensor to the optimal measurement position using a multi-task face algorithm.
Pistols for smaller budgets
The hand temperature scanners are handy and inexpensive. They are held like a pistol and triggered for measurement. It can be taken anywhere. The measurement is made on the face.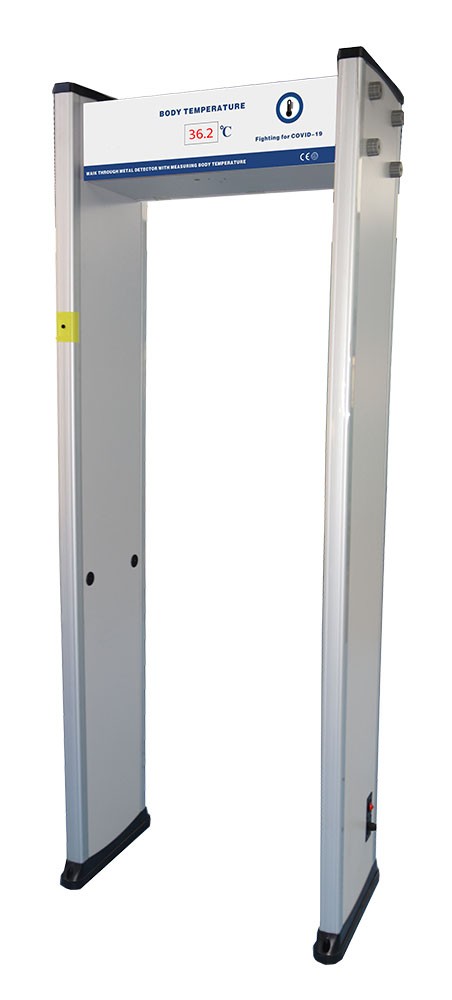 Figure 1: The walk-through temperature scanner is set up quickly and easily at the entrance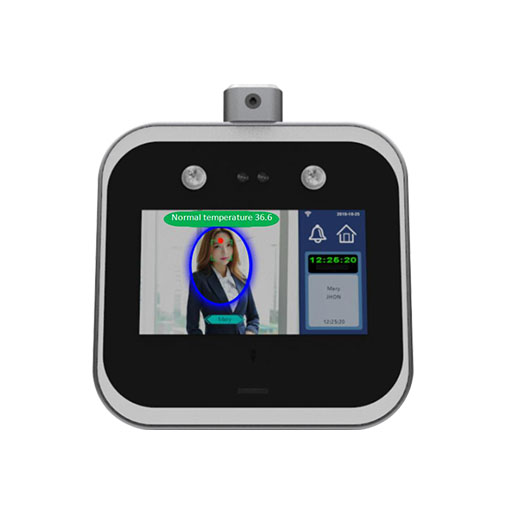 Figure 2: The sensor temperature scanner uses a face algorithm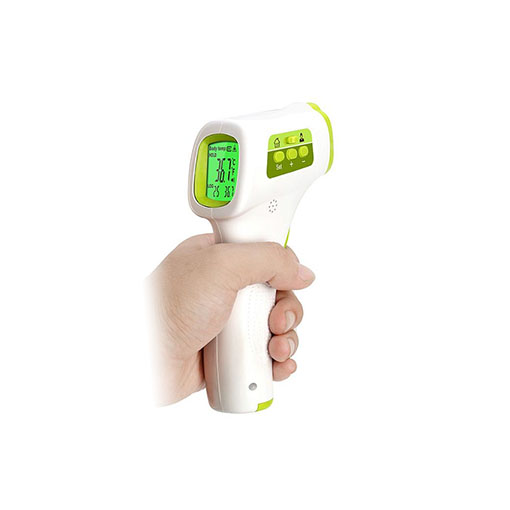 Figure 3: The hand-held temperature scanner is small and handy
In addition to the temperature scanners the company took masks into their new portfolio. Lennart Schulenburg is convinced: "The sooner everyone wears a mask out of solidarity, the better we can return to everyday life." For this reason, VisiConsult is donating a package with 2000 simple face masks and a hand-held temperature scanner to charitable institutions for 25 units ordered. But VisiConsult customers can also donate very easily, explains Hajo Schulenburg: "There is a column on the order form for this purpose."
"Neighbourly help "
The event agency Brainchildz from Stockelsdorf was also able to demonstrate its imaginative and flexible attitude. Boris Ahle explains: "All events in the next few months have been cancelled. We are therefore pleased to be able to support VisiConsult in the German sales area. "
If you would like more information, you can email info@visiconsult.de or call +49 451 480 634 83.